What happens to your old electronics once you're finished with them? Most of us don't really like to think about it.
We know it's not pretty. We know 'recycling' is probably not exactly what happens.
If you watch the news, you may have heard of Agbogbloshie, or any of the many other e-waste dumps around the world.
Unfortunately, there's no easy solution, because this is what 'recycling' really means:
Even when a phone is recycled through more 'official' means, up to 40% of the metals are lost during the smelting process. So recycling is hardly the solution.
So what is the solution? Well, there are so many problems on so many levels of the entire international electronics industry it's overwhelming. But the most practical initiative I've found so far is iFixit.
iFixit's purpose is to help people repair their electronics, rather than throwing them away. If you visit their website, you'll find that they have lots of facts on figures about e-waste, but also lots of manuals on how to repair various electronic devices yourself. They believe that repairing and reusing/passing on electronics is not only sustainable, it's cheaper and creates jobs. They believe recycling should be a 'last resort'.
And when you think about it, this actually makes a lot of sense. Planned obsolescence is a problem not just with electronics, but a problem with lots of consumer products. So if we know how to repair/make our products last longer, isn't this a good thing?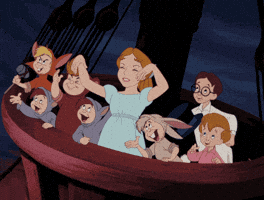 I would say 'yes'.
Unfortunately, companies like Apple (surprise, surprise) disagree.
Take this example: iFixit publishes many manuals detailing how to repair various Apple products. However, in 2011, Apple began releasing products with brand new 'pentalobe' screws, which, naturally, could not be unscrewed using traditional screwdrivers.
In effect, they were purposefully making it difficult for people to repair their products, encouraging them to instead buy a brand new product when their original one could just have needed a part swap. Some companies have even gone so far as to sue and shutdown small businesses and individuals that offer repair manuals
Typical.
Lots of companies believe that repair information is 'proprietry' and therefore owned by the company.
This type of mindset is just unsustainable. It should not be more expensive for me to buy new ink than replace the printer altogether!
This is not ok!
Ultimately, if a company sets up an affordable, convenient parts replacement and repair system, doesn't it mean increased chance of loyalty to the brand over a longer period of time? Companies like Dell and Lenovo are already on board.
But in the end, it's really up to us. 
So next time your laptop starts to run a little slow, maybe take it to a repair shop, or have a look online for repair tips. It's cheaper for you, and better for the environment.
It's only baby steps, but it's a start.